Konnichiwa! This is where all of the great web designers that have won my award get a shot in the spotlight. Check them out. You may get ideas on what I am looking for. If you wanna try for one of my awards,..email Phantom Scouter!


Pikachu45's page!
Snicker Brain's Page!
Sailor Shadows Page!
Sailor Sun's Page!!
SHAMPOO'S SANCTUARY!!
Ranma 1/2 Kindgdom (cool format)
Ranma 1/2 Library
Dragon Ball Z Uncensored!!
Yu Yu haikusho Fan Fic Bookstore
Arcadia's Shulato Shrine
Redhawke Anime
Sandra_Ofebo's Web Page
Yusuke and Keiko's Love Story
Red Feast's Domain
Wacky Otaku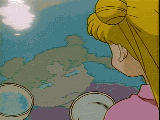 Don't forget, if you would like to try for an award, email Phantom Scouter.

Go back home